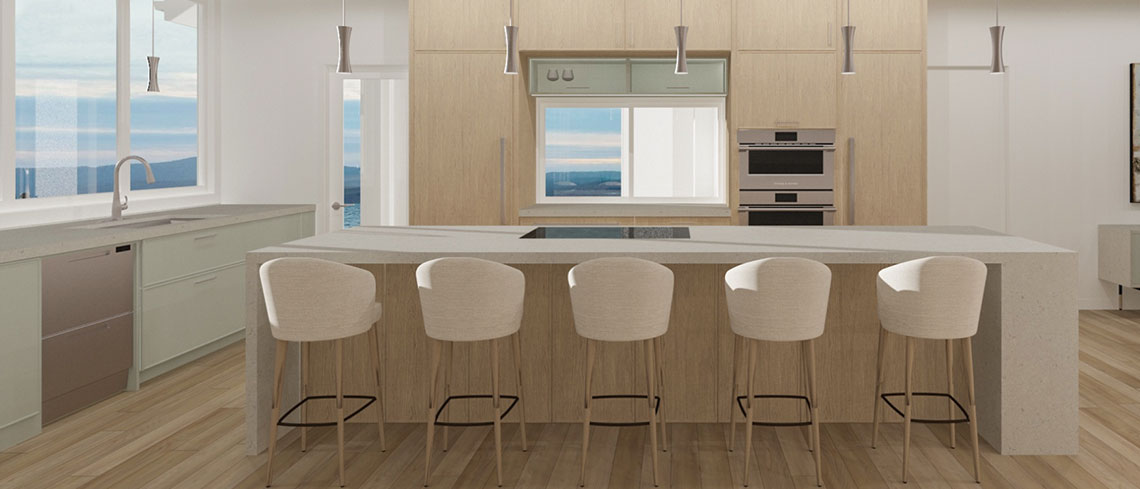 Student members get the chance to win scholarships and a trip to KBIS, as well as industry recognition.
By Elisa Fernández-Arias
NKBA's 2023-2024 Student Design Competition is now accepting submissions. Each year, students design dream spaces for fictional families. This year's theme is "A Mid-Atlantic, Mid-Century."
The 'story' behind this year's project is a nod to NKBA's 60th year anniversary and its founding in none other than…1963! It goes as follows: after blending families in 2018, Andre and Simone purchased their first home, a 1963 raised ranch in a New Jersey suburb, which they share with Simone's five-year-old daughter and Andre's seven-year-old son. While much work has already been done to the home that has unexpectedly become their "forever home," the family's kitchen and main (full) bath are in desperate need of a renovation.
Students are tasked with designing a kitchen that is more spacious and caters to Andre and Simone's taste, family and needs. The bath may be a bigger challenge. They have been asked to completely remodel the original main bath, and to make room for a large, soaking tub. In creating their designs for the competition, students will need to honor the home's original mid-century history, and look to incorporate statement colors and designs from the Sixties.
Winners receive a complimentary ticket to KBIS 2025 in Las Vegas, admission to the Kitchen & Bath Design + Industry Awards, hotel and airfare and the following scholarship amounts:
First place: $5,000
Second place: $2,500
Third place: $1,000
The competition is generously sponsored by Fisher & Paykel, and the Students of the Industry and Student Chapter sponsor is Sub-Zero Wolf. Students can submit their entries now through Monday, June 3, 2024 at 5 pm EST. To enter, go here.