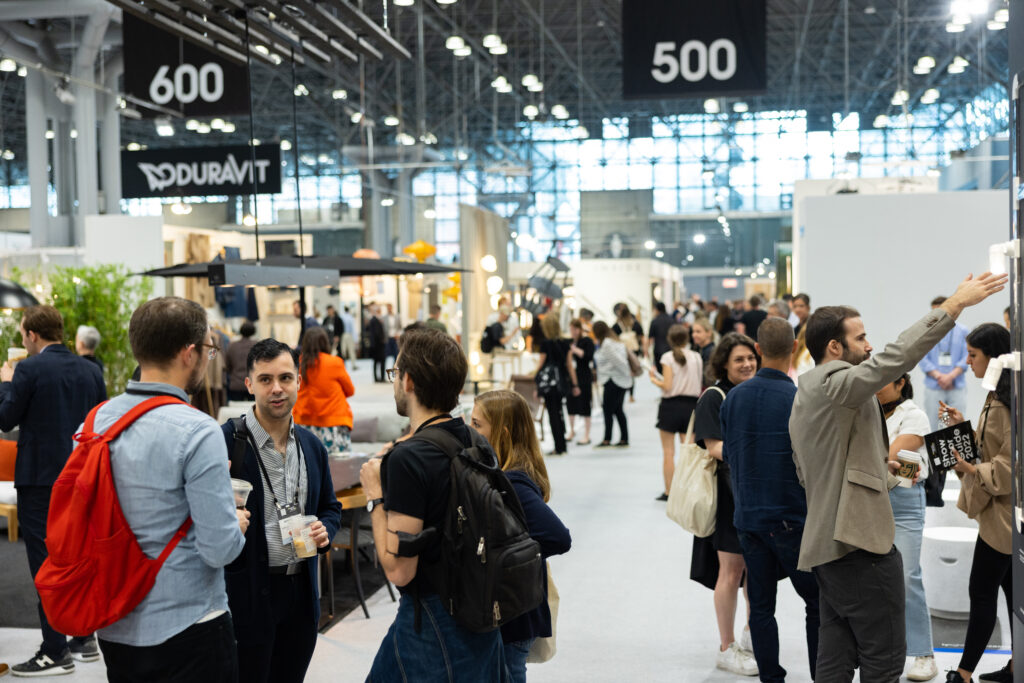 North America's premier contemporary furnishing design fair returns to New York City this May with newly designed spaces showcasing cutting-edge design from over 300 exhibitors.
By Seth Ellison
New York City is preparing for the arrival of two highly anticipated events this May: the International Contemporary Furniture Fair (ICFF), widely recognized as North America's top contemporary furnishing design fair, and WantedDesign Manhattan, an exclusive showcase within the fair that highlights North American studios and emerging designers from around the world.
This year's ICFF + WantedDesign Manhattan event is set to be impactful, with a newly appointed leadership team who are dedicated to creating a more immersive experience and showcasing the very best in cutting-edge design, including newly designed spaces such as a media lounge, welcome area, restaurant and a pavilion dedicated to American design. With more than 300 exhibitors from over 20 countries, including a new country pavilion from Morocco, there is a lot of excitement for this year's event.
"ICFF + WantedDesign Manhattan is known for original design and innovation in the residential, contract and hospitality markets," said Odile Hainaut and Claire Pijoulat, Co-Founders of WantedDesign. They expressed that the event aims to elevate design's role, educate and inspire attendees, share best practices and enhance the future of design.
NKBA will once again be participating at ICFF. Attendees can look forward to an engaging and interactive discussion "Reshaping Design — Tracking Trends for 2023 and Beyond" on the IICFF + WDM Talks Stage, Booth 1371 on May 23 at 11:00 am ET. NKBA's Executive VP & Chief Strategy Officer, Suzie Williford, will be introducing NKBA's Senior Vice President of Marketing + Digital, Pamela McNally, as she covers the most significant shifts in design, including generational differences, technological advancements, and the future of luxury and experiential design in the kitchen and bath category.
To register, click here and use code NKBA60 for a FREE expo pass.