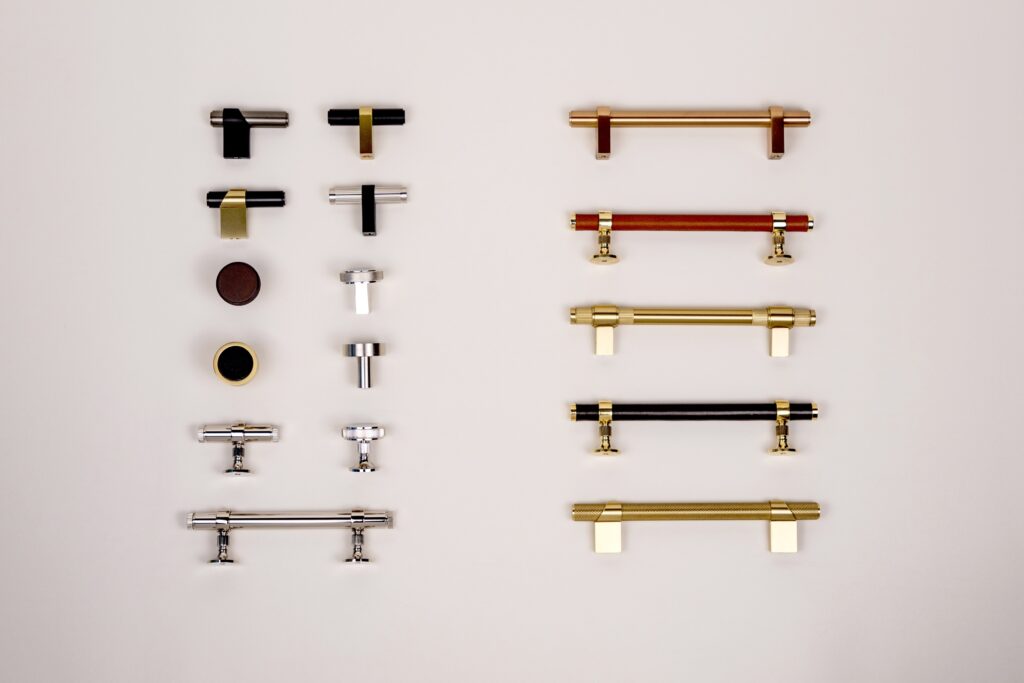 Six Inspiring Pulls to Elevate any K&B Space!
By Elisa Fernández-Arias
Design is all about focusing on details great and small — and when it comes to choosing the perfect pull, there are so many options. Sleek and contemporary, regal and intricate, colorful and fun, and so much more, here are some of the coolest pulls available today.
The Oasis Collection by Rocky Mountain Hardware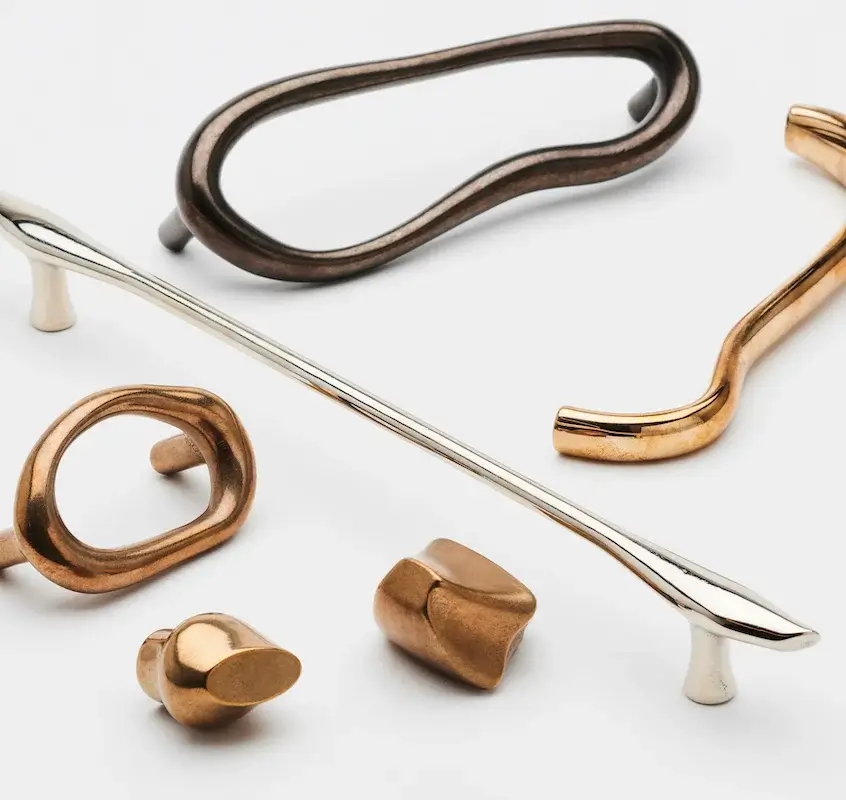 Rocky Mountain Hardware recently released a sculptural pulls collection, the Oasis Collection, designed by the designer and architect Robert A.M. Stern. The products, which include levers, locks and pulls for doors, as well as sculptural knobs and pulls for kitchen cabinetry, are made by hand and have abstract, organic forms made of curvilinear shapes, concave backplates and angled facets that delicately reflect light.
Macaroni Pulls by Sam Stewart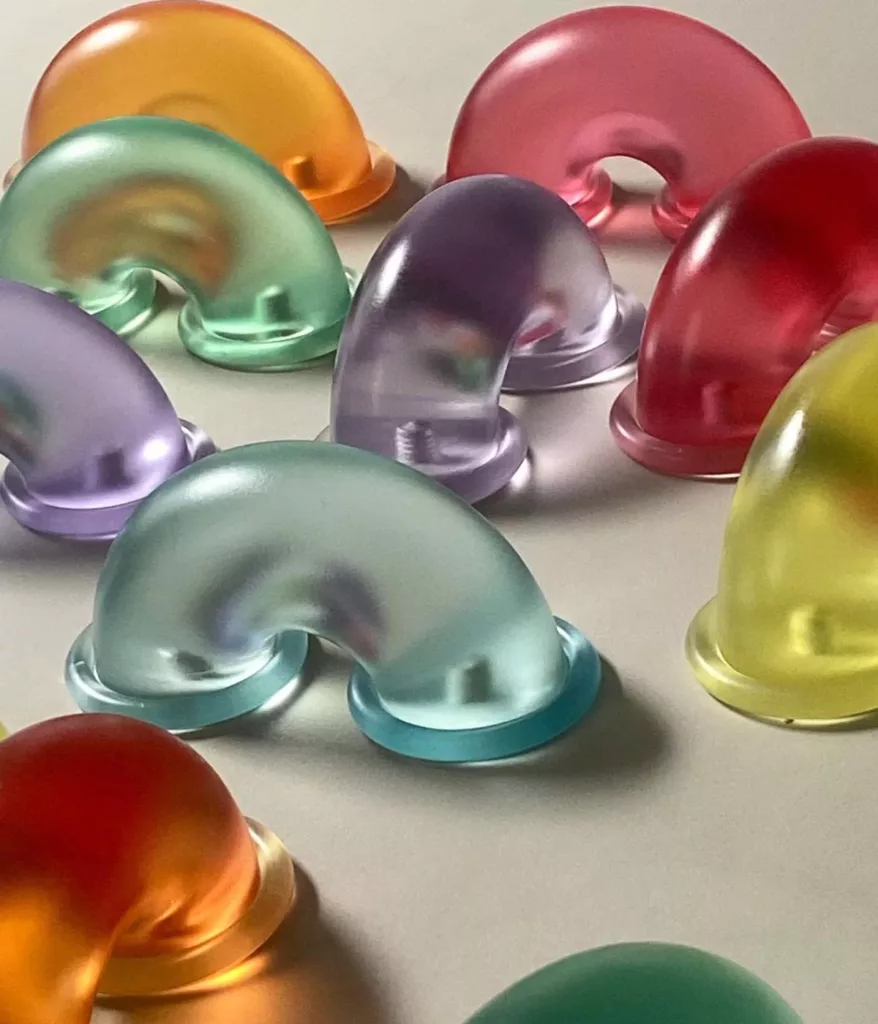 These pulls, designed by New York City-based designer Sam Stewart, are colorful, whimsical, and look good enough to eat. Made from hand-cast resin, these handles resemble macaroni pasta and candy all at once, translucent and available in yellow, orange, green, purple and pink, brightening up any kitchen or bath space.
Anthology Series by Keeler Brass Company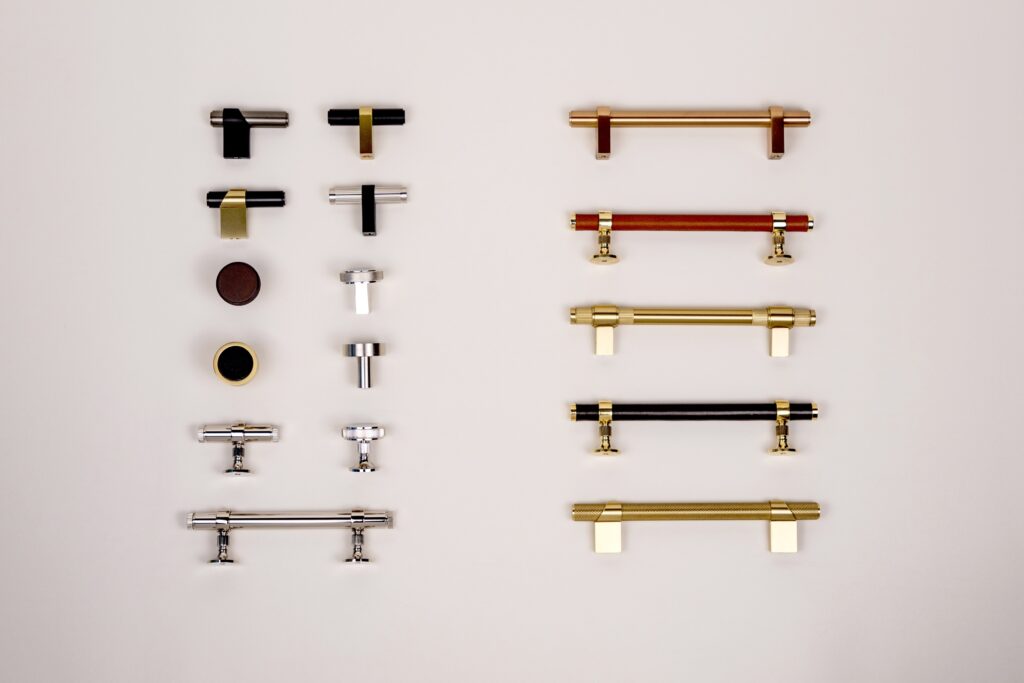 This set of pulls is both classic and highly customizable. In this collection, Keeler offers a variety of in-house designed, eclectic pieces to choose from when customizing one of these pulls, all of which are made from American-made solid brass that gives them weight and warmth. There is also the option to add Edelman leather in colors including white, brown, evergreen and more. Combine flawless, sophisticated design and personalization by customizing your pull with Keeler's Configurator.
Urban Collection by Stone Harbor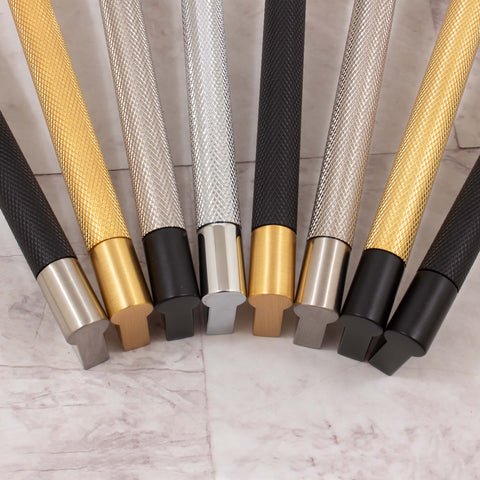 These cabinet pulls, made from a mixed metal construction that features zinc ends and an aluminum center bar, are modern and edgy. This collection provides variety in the form of knurled handles, mixed metal finishes, and several pull lengths — as well as various finishes including Polished Chrome, Satin Brass and more.
Round Collection by Century Hardware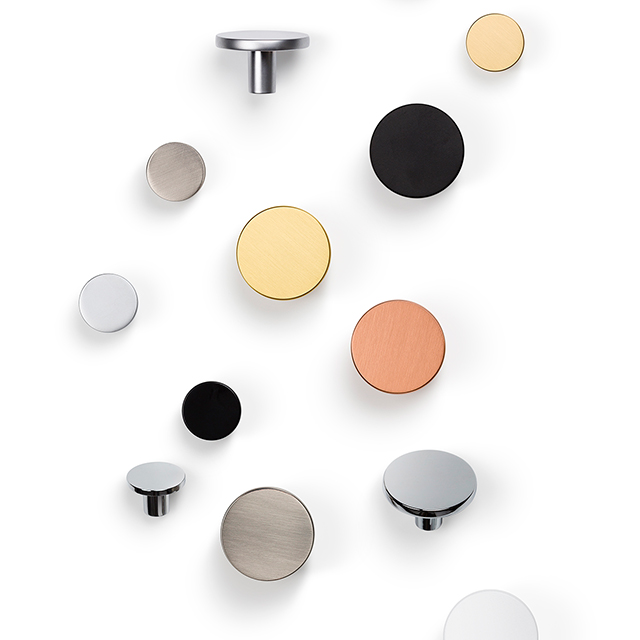 These mid-century-inspired pulls are a choice that is both classic and playful, and they are available in two sizes and a variety of finishes including brushed nickel, matte white, brushed gold and more. The simple, circular shape of the pulls from this collection matches perfectly with many decor styles.
Ocean Collection by PullCast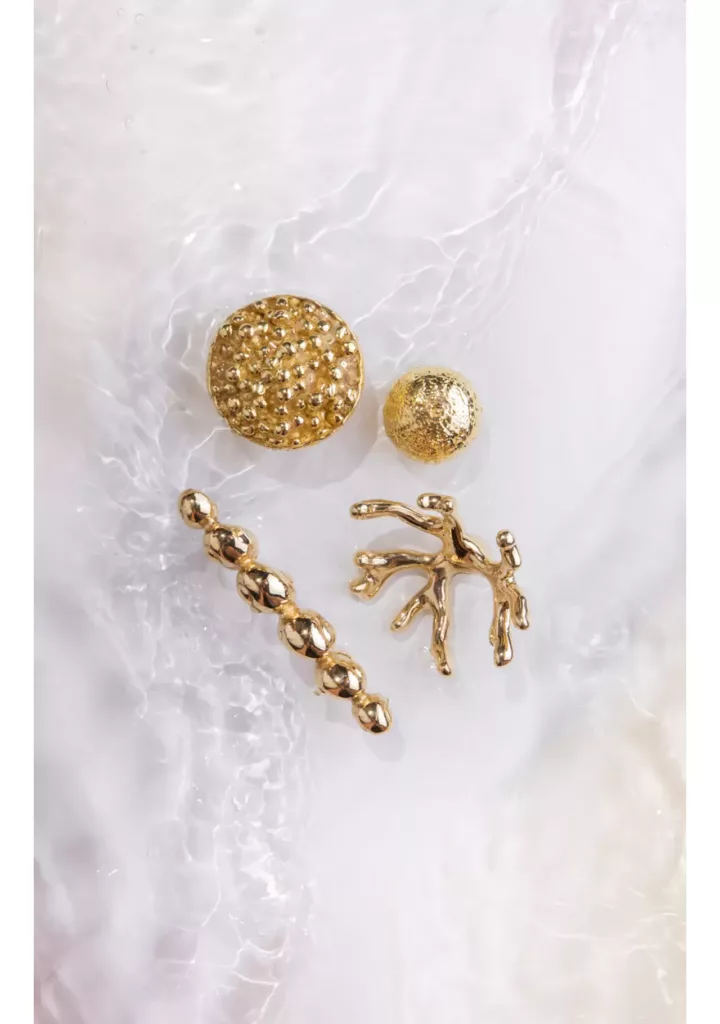 Inspired by the variety of sea life and the wild, beautiful aesthetics of the ocean, the Ocean Collection by PullCast brings nature indoors with its pulls, as well as delicate elegance and a touch of playfulness. Intricately designed and available in a variety of finishes including polished brass, aged brass and more, these sculptural pulls will make a splash in any space.