The association again invited local college professors and students to learn about membership benefits and connect with industry professionals.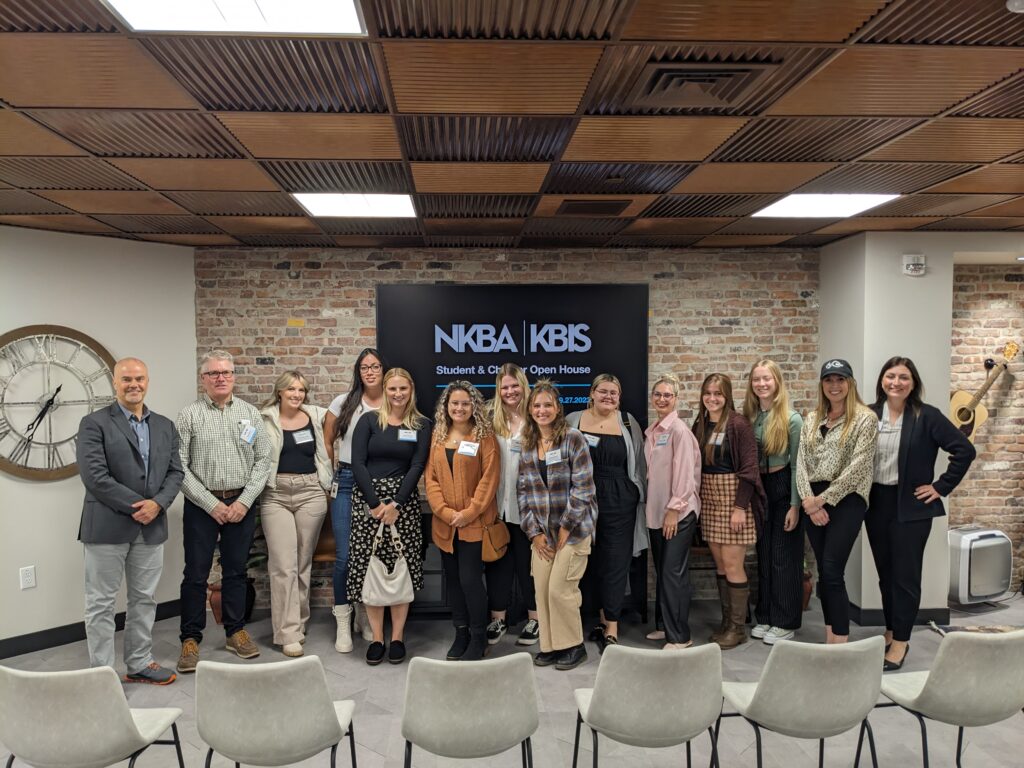 By Elisa Fernández-Arias
Last month, NKBA invited college students and professors from local colleges, as well as chapter officers, to its second of two Students of the Industry Night events this year. Held on Sept. 27 at the association's headquarters in Bethlehem, PA, this event was an opportunity for students to discover more about NKBA student membership, learning initiatives such as badges and certifications, and much more.
The event, attended by Northampton Community College faculty and students, is an example of the foundation NKBA builds to support students in the industry so that they can flourish in their future K&B careers. The students also had the opportunity to speak with Mid Atlantic Chapter President Brianna Weiler, of New Hope Cabinets, Baths & Kitchens by Charles Weiler, and two designers from Morris Black Designs, Christine Shorr, CKBD, Mid Atlantic Chapter member and Marissa Monte, Susquehanna Valley Chapter member.
The night started off with Kelly Ann Ryan, NKBA Learning Programs Manager, welcoming guests and introducing them to the association, explaining that NKBA is the world's leading trade association for the kitchen and bath industry and owner of KBIS. She then outlined the benefits of joining NKBA as a student member, which is free thanks to sponsorship from Sub-Zero Group, Inc., and how entering the Student Design Competition, sponsored by Fisher & Paykel, can raise their profile. She also noted how students can continue to benefit from NKBA membership even beyond graduation.
The event ended with networking, where students had a chance to ask questions to and seek advice from Brianna Weiler.
"I was very excited to meet the Interior Design students from Northampton Community College and speak with them on a personal level. I could easily relate to them and wanted to share my experiences of being involved with the NKBA for nearly a decade, beginning as a student studying Interior Design and now as a Design Professional within the Kitchen & Bath Industry. I sincerely look forward to seeing the talent and creativity of these particular students when I join Asst. Professor Daniel Ebner in critiquing their design projects," said Weiler.