Sponsored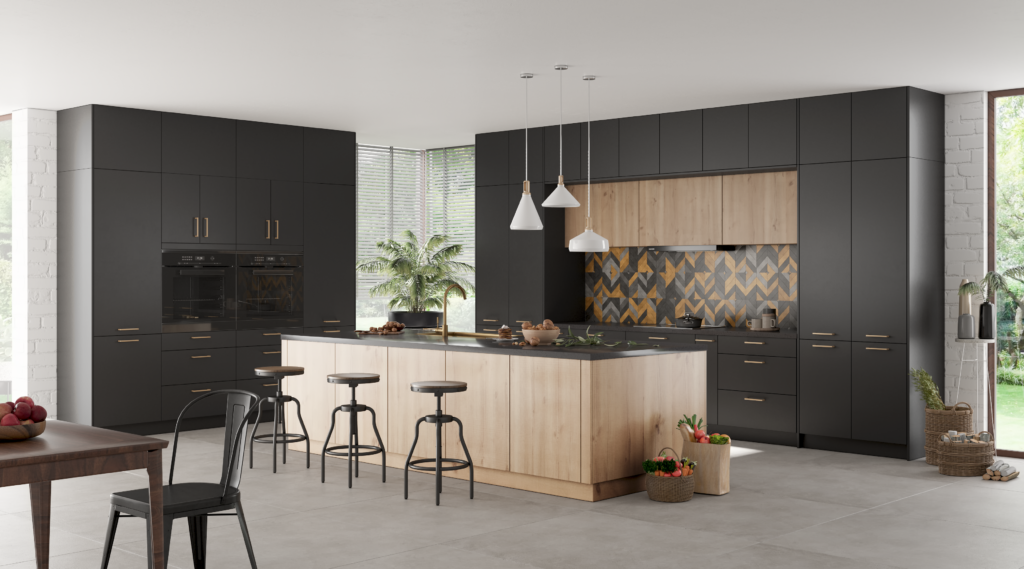 The Chinese cabinetry manufacturer expects to add a production facility in the U.S. within five years.
By Dianne M. Pogoda
GoldenHome Living Co., a new member of NKBA's Global Connect initiative, is planning to broaden its presence and awareness in North America.
The company, one of the largest cabinet manufacturers in Asia, currently has more than 20 distribution centers throughout North America, and aims to set up a manufacturing facility in the U.S. within five years to serve local markets more efficiently. It also plans to establish service centers in New York, Chicago and Los Angeles, which will handle customer relations, customized design and also conduct research and development for the American consumer.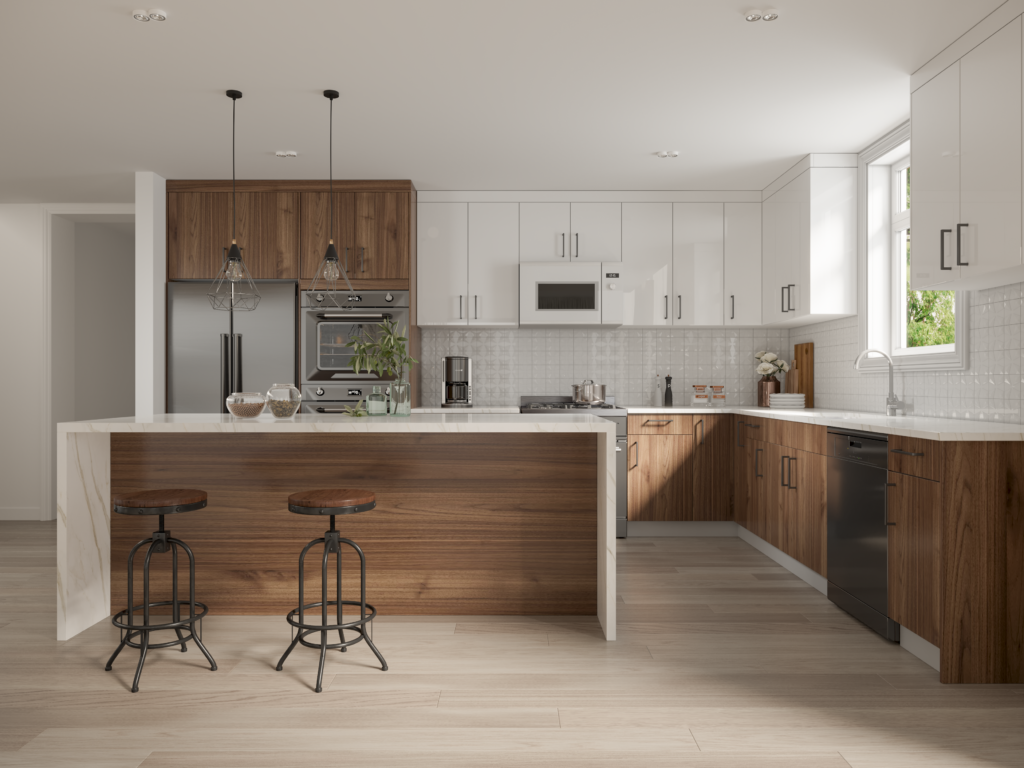 GoldenHome Cabinetry is positioned as "frameless reinvented — affordable European-style luxury kitchen cabinetry." Designs cover a full range of looks, from sleek, modern slabs to more detailed, raised-panel styles. Finishes are easy to clean and maintain, and include glossy lacquers, light and dark textured wood grains and neutral colors. The company also makes quartz countertops designed to complement its cabinetry.
The company is a subsidiary of GoldenHome International Inc. and was founded in 1999. It is based in Xiamen, in China's Fujian Province, and has a U.S. headquarters in Somerset, NJ. It has annual sales of about $600 million, and its stock is publicly traded in China.
Part of GoldenHome's unique service is a proprietary measuring system that's based on the specific requirements of the consumer. User heights and reach radius are considered in the design of a kitchen layout to offer optimal ergonomics and convenience. Cabinet and drawer interiors are also available with customized inserts for organization, and the company uses Blum interior hardware. Among the accessories are baskets, drawer organizers, smooth-gliding corner shelving and more, to maximize the use of space and facilitate sorting and storage.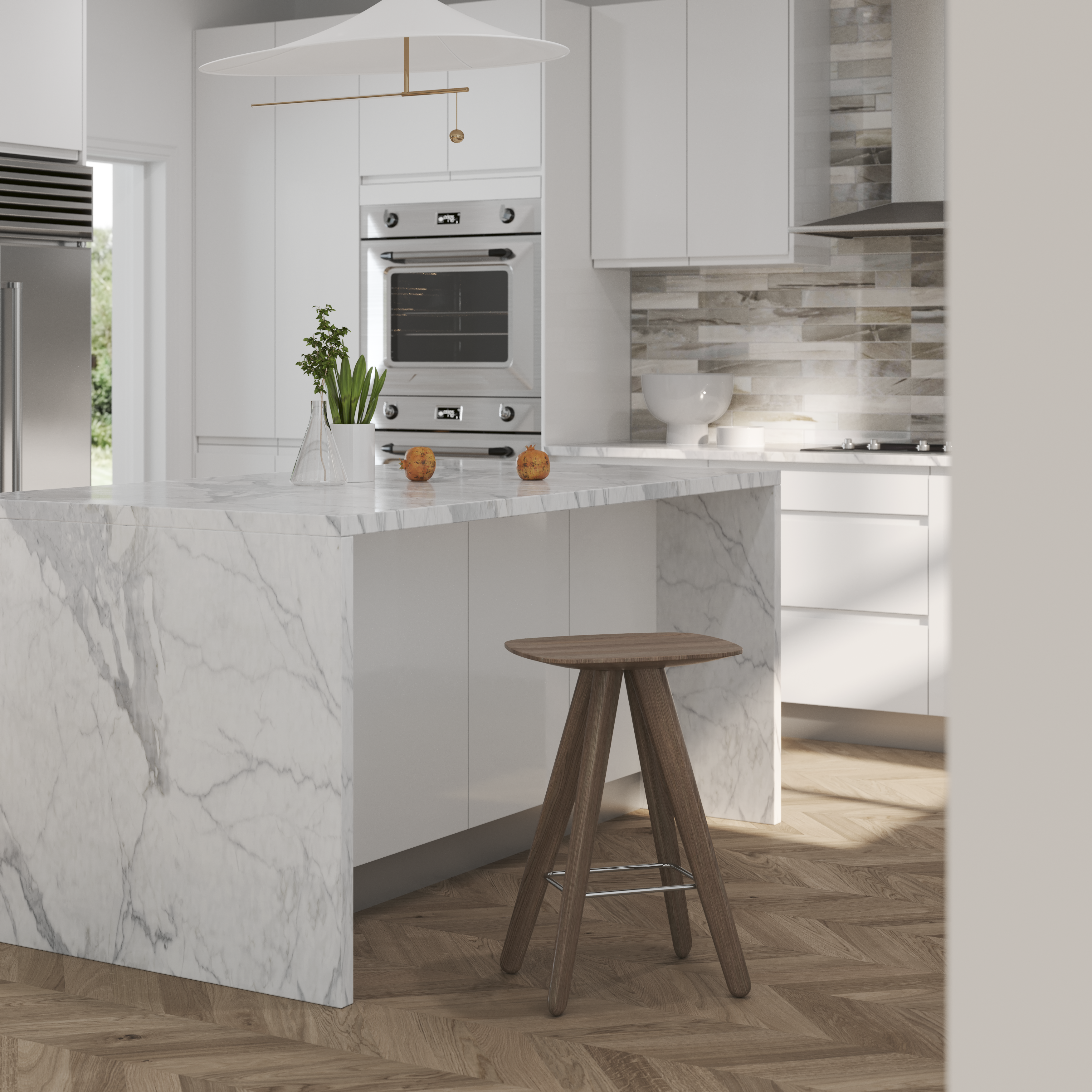 GoldenHome employs nearly 6,000 people globally, and has nearly 2,000 franchised stores in more than 1,000 cities around the world. It exports to North America, the Middle East, Australia and Europe. Besides its cabinet operation, it owns GoldenHome Closet, making freestanding wardrobes as well as customized closet organization systems, GoldenHome Wooden Door and MALIO electric kitchen appliances. It has more than 4.3 million square feet of production facilities in its China hubs of Xiamen, Jiangsu and Chengdu, producing more than 1,000 cabinets a day, as well as an Italian R&D center in Milan.
For more info, visit GoldenHome's website here.